Role-Based Editorial UI
The Cloud CMS Editorial application is a responsive web site that runs on web browsers, iPad, iPhone and a myriad of other devices and form factors. It provides a place where users can work together and collaborate in meaningful ways based on the roles they have been given.
As an example, when a Manager signs on to the Editorial environment, he or she will have access to many managerial functions, such as the ability to add or remove team members. Those options will appear for the Manager. However, when a content Contributor signs on, he or she will see fewer options. This means fewer buttons, fewer pages and so forth. Their interface will be optimized for their role.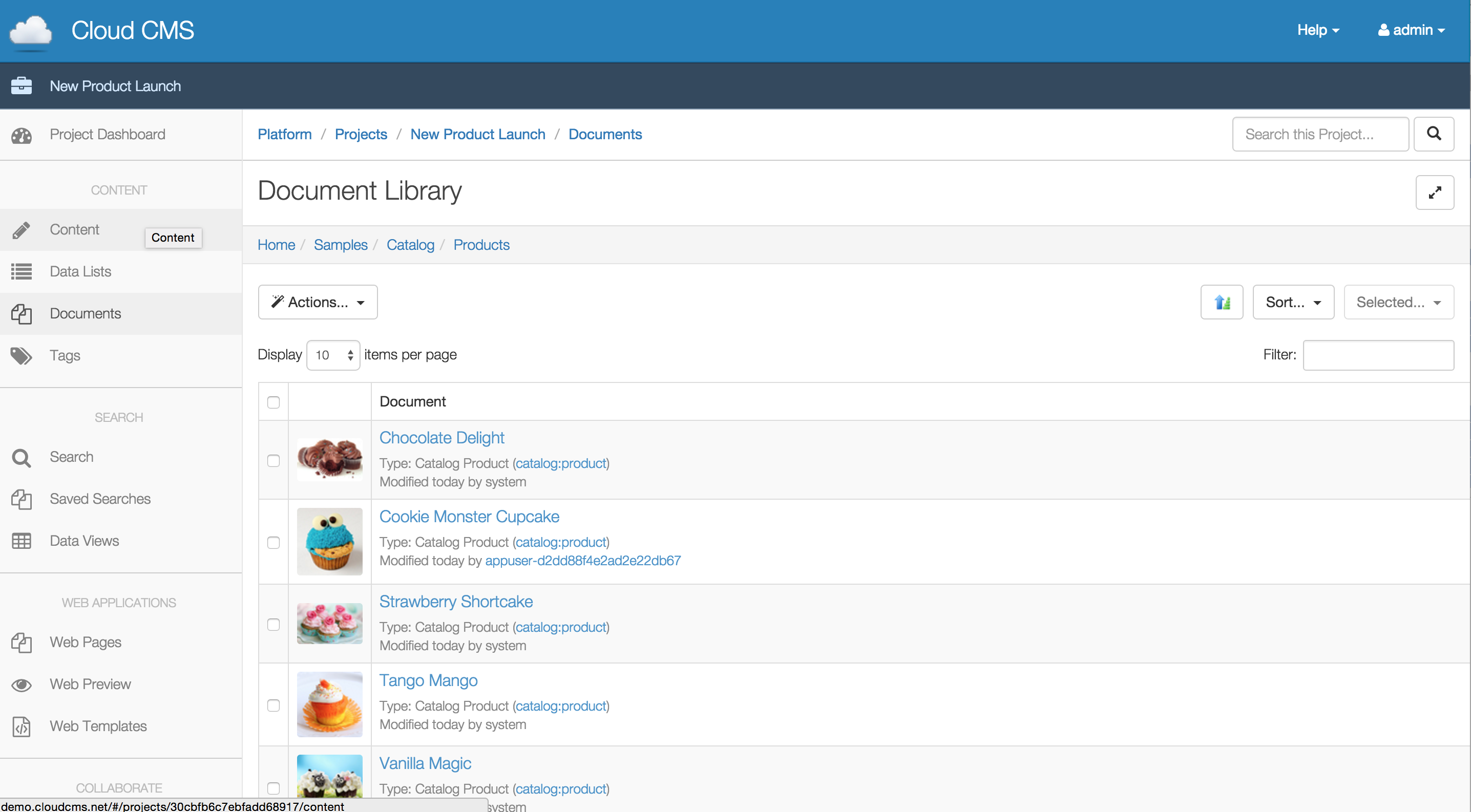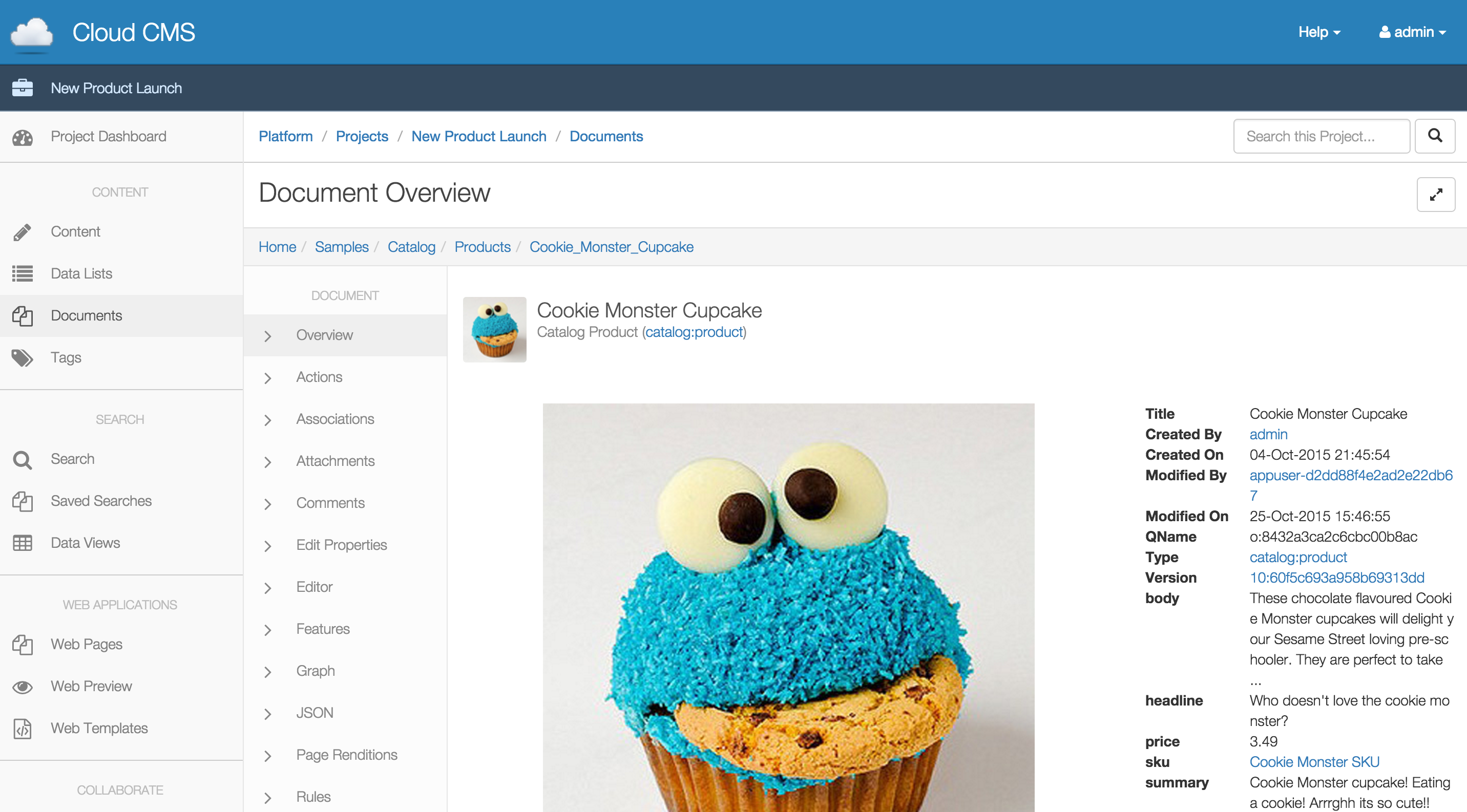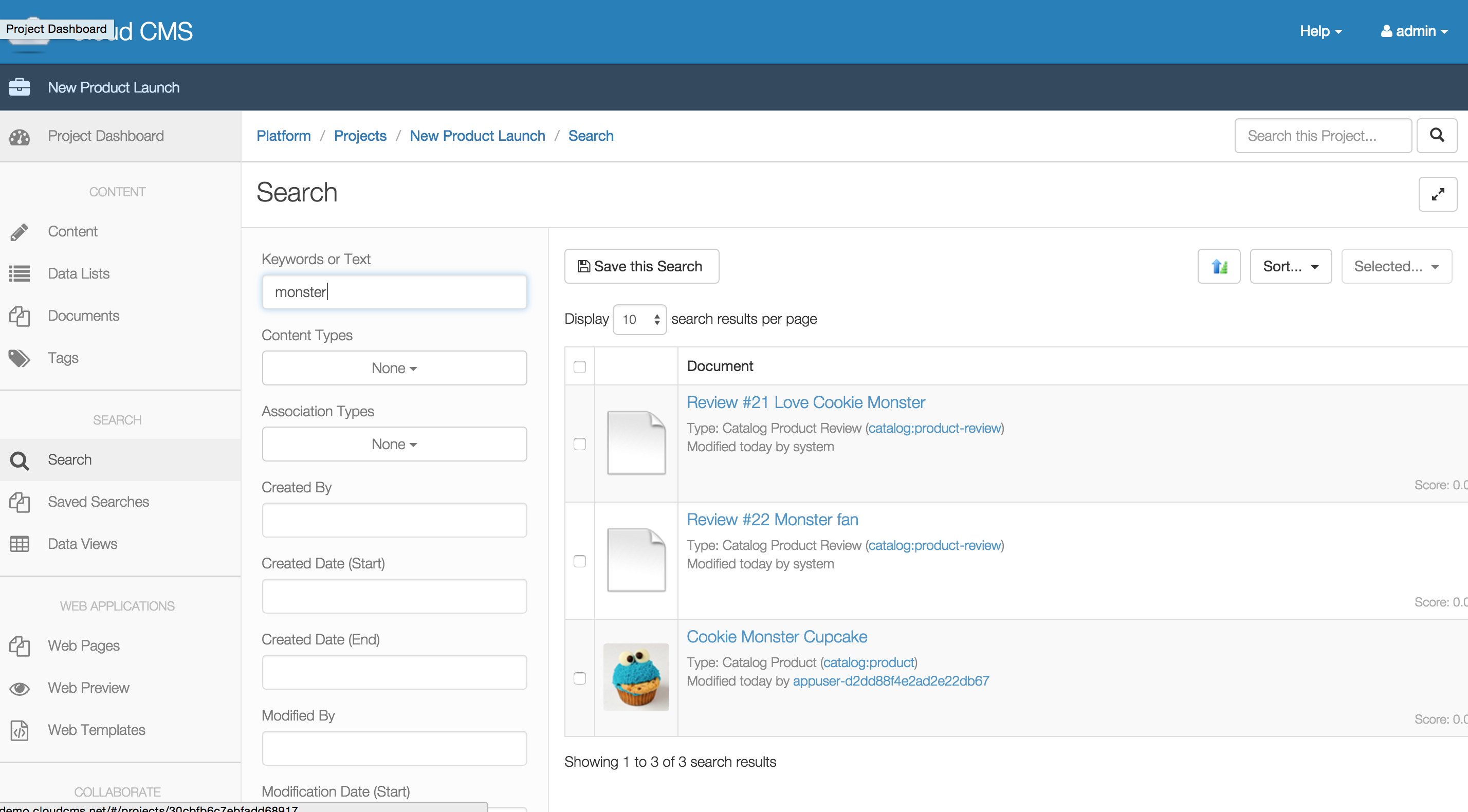 In addition, Cloud CMS lets you extend the user interface to your exact needs. You can add pages, buttons or hide and remove things depending on who is logged in. This lets you get the exact user interface that you need for your end users.