Copy a Project
To copy a project, first bring up the list of Projects within your Platform by clicking on the Projects link on the left-hand menu.

Find the Project you wish to copy in the list of Projects. Once you've found the Project, select it by clicking on the checkbox on the left-hand side.
Then click on the Selected... dropdown and pick "Copy Project":

This will bring up the Copy Project Wizard.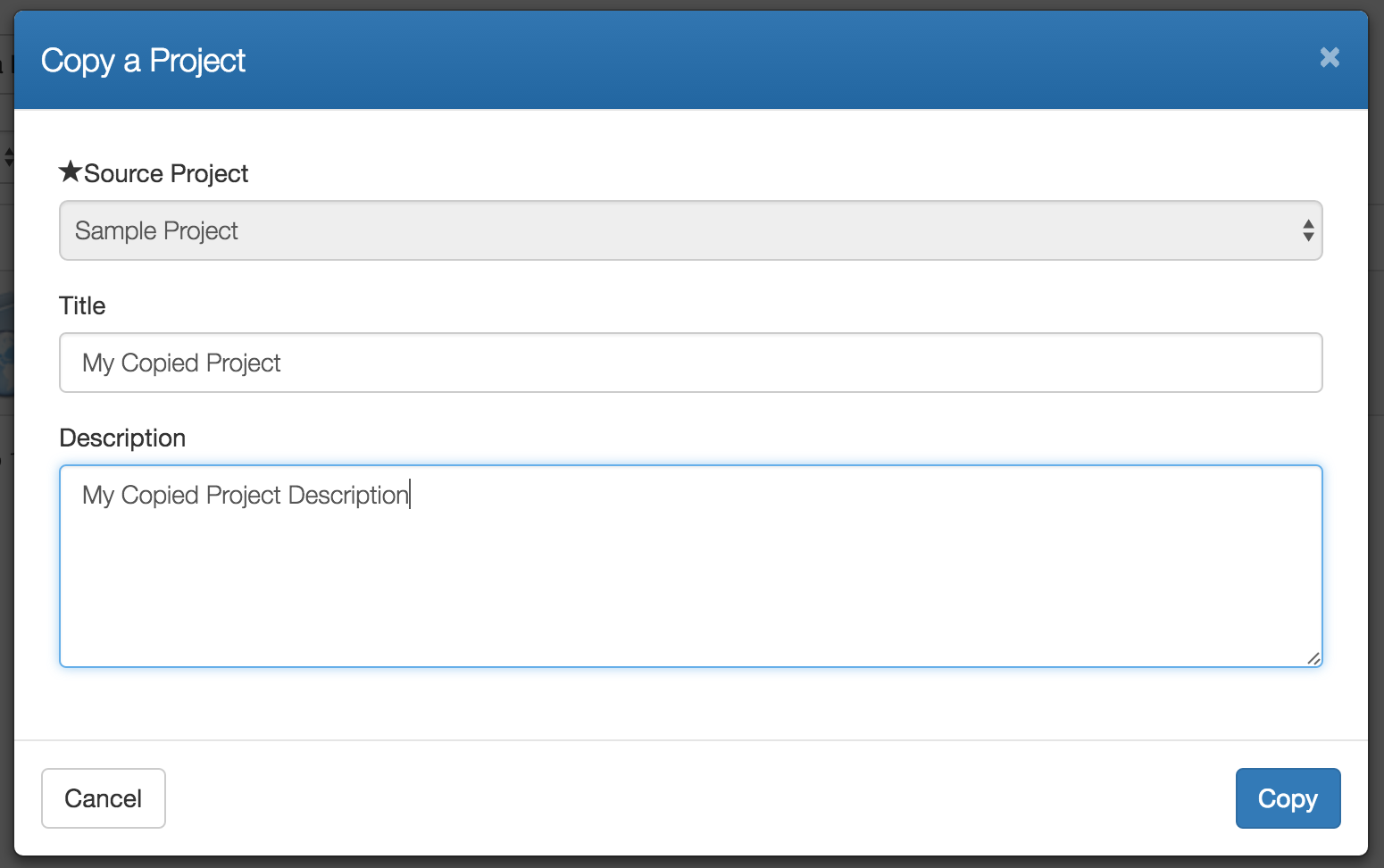 Give your new Project a Title and a Description and then click Copy.
Your Project will be copied in the background while you wait. This may take awhile depending on the size of your Project Template since Cloud CMS needs to first export it and then import again as a copy.
When all is said and done, you will have a new Project with your new Project title and description. This new Project will contain all of the content, definitions, forms and user memberships as your Project Template.