Publications
Publications tell the system whenever content on the "master" branch goes into the "live" state, it should be pushed out to the deployment target.
Once you Add a Publication to the Project, the content from the Selected Branch will be published to the Selected Deployment Target and its Lifecycle State will change to Live.
To Add Publication:
Go to Manage Project Publication Settings
Click on Publications
Click on Add a Publication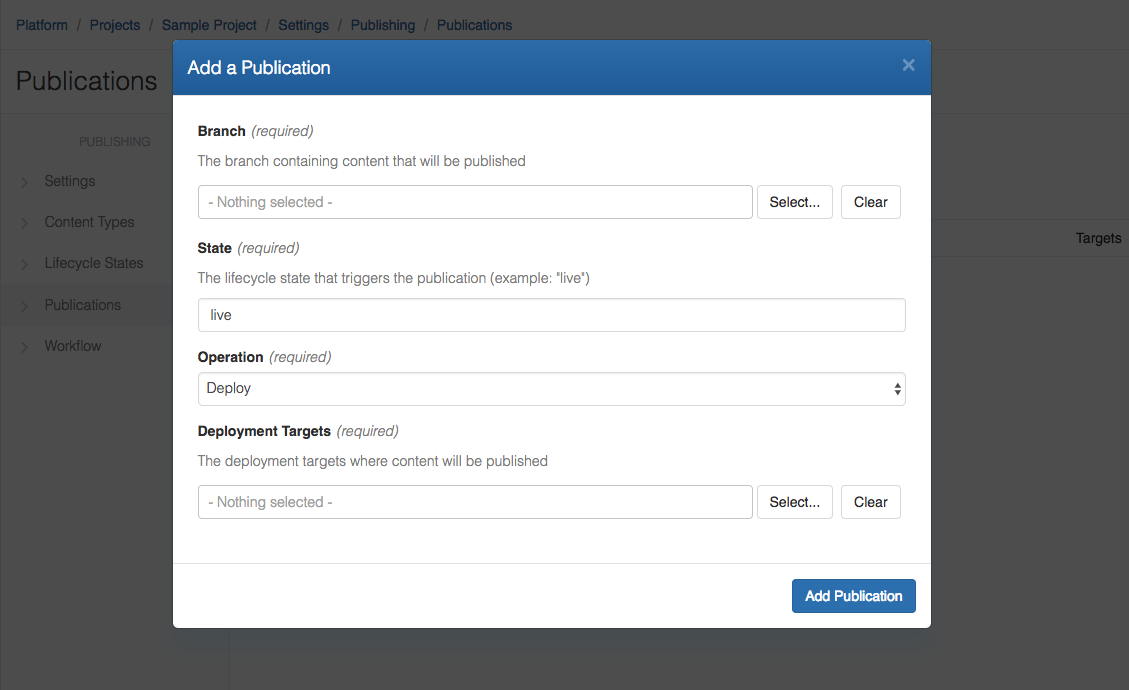 Select the Branch whose content you wish to deploy to the Target.

The State that will trigger automatically after publishing will be Live.

The operation to perform on the contents can be Deploy or Undeploy. Deploy being the Default one.

From the Deployment Targets created Selected the target where you want to deploy the content and then Add Publication.
This action creates a Deployment Strategy and makes the Project ready to deploy from a Source Branch to the Deployment Target.